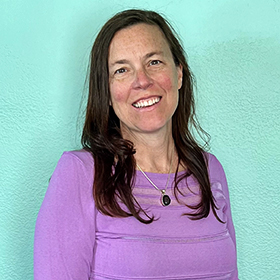 Kelly Reichardt
Manager of Civic Learning and Curriculum
Kelly Reichardt is the Manager of Civic Learning and Curriculum for the Center for Civic Education. In her current role, she strives to further the mission of the Center through the development of high-quality instructional materials for all learners as well as the delivery of professional learning opportunities for teachers nationwide.
Prior to joining the Center, Reichardt served as the district coordinator for National History Day, an instructional coach for first-year social studies educators, and a classroom teacher. She has played an intricate role in her county's implementation of the We the People and Project Citizen programs.
Reichardt holds a MEd in Gifted Education from The Johns Hopkins University, a Bachelor of Arts in History and Secondary Social Studies Education from the University of Maryland, Baltimore County, and is an adjunct faculty member at Towson University. She was honored as the 2017 Chamber of Commerce Outstanding Volunteer of the Year, a 2022 National History Day Historical Argumentation scholar by the Library of Congress, and has contributed to several social studies state and national presentations and publications.
Email: reichardt@civiced.org