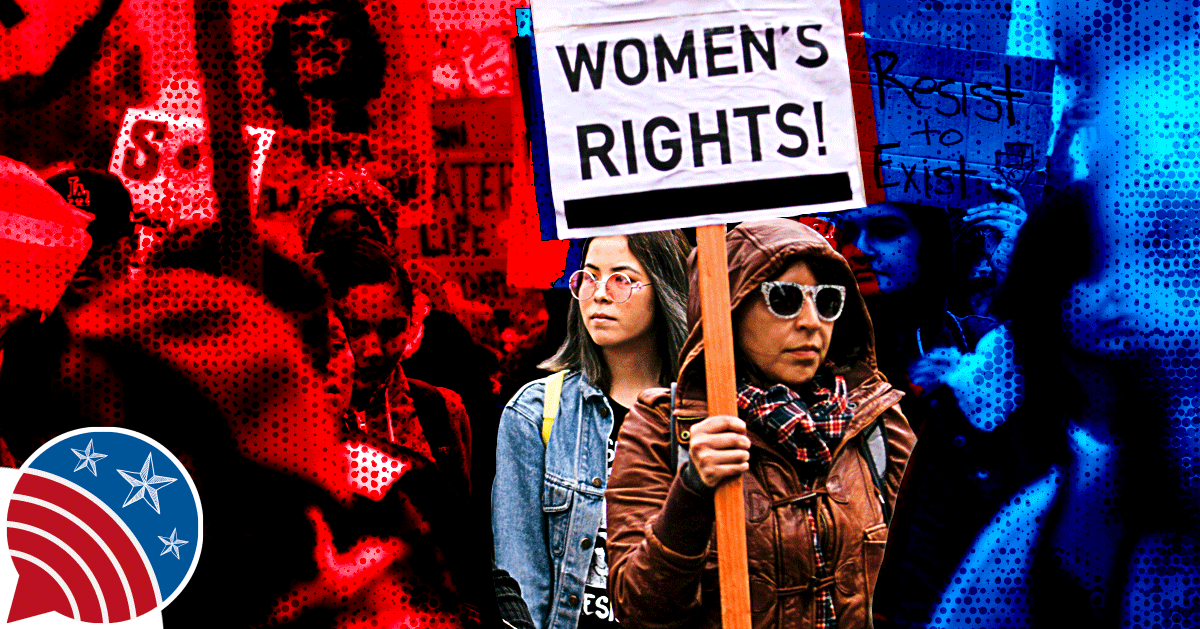 How far have women's rights come and how much further do we need to go? Explore seminal events, cases, and texts such as the Seneca Falls Convention of 1848, Minor v. Happersett (1875), Roe v. Wade (1973), Dobbs v. Jackson (2022), and the Equal Rights Amendment. Prepare to engage in discourse around what needs to be done to secure women's equal rights once and for all.
Note: Choose one or both of the discourse models below.
Civil Discourse Model #1
Paideia Seminar: A Paideia Seminar is a collaborative, thought-provoking dialogue about a text selection, facilitated with open-ended questions. The seminar's main purpose is to arrive at a fuller understanding of the textual ideas and values of ourselves and of each other. The discussion occurring over days 2-3 will be on the Seneca Falls Convention and the Declaration of Sentiments. Participants will make active connections between these ideas central to this convention and the impact those ideas have on our lives today.
Civil Discourse Model #2
Structured Academic Controversy (SAC): In the structured academic controversy, participants are assigned a stance on a question and work to come to a consensus on a contentious issue. The strategy reinforces the idea that before people commit to a side, they should seek to understand the other side's argument. The goal of a SAC is not to win; rather, SACs should give participants adequate time to present content knowledge and diverse perspectives as well as time for clarification questions, small group discussion, large group discussion, and consensus building. The predetermined format allows for structure and support for multiple viewpoints to be heard, understood, and validated while informing everyone's views on the question of whether the Seneca Falls Convention met its goals.
Highlight some of the ideas discussed during the previous day's discourse model(s). Be specific and explicitly connect comments and ideas to the participants who shared them. 
Return to the Inquiry question: 

Can civil discourse lead to the recognition of rights? 

As a pre-writing exercise, participants should be encouraged to revisit notes they captured on the margins of their text selection, personal recording space, etc., and during the Launch Activity to refresh their memories of earlier discussions on this topic.
Select one or both activities below to assess and authentically engage participants as you conclude this discourse.
Writing Task
Today, women have gained many rights that were once denied to them, but challenges to gender equality still exist. How do you see the legacy of the Seneca Falls Convention and the Declaration of Sentiments in ongoing efforts for gender equality and women's rights in the modern world?

Or
The Women's Rights movement has been a long journey. Many trace its roots to the Seneca Falls Convention in 1848, but progress has been inconsistent and, at times, felt like it has moved backward. What should the future of the Women's Rights movement in America focus on? Write an argumentative essay (or other expressive work like a PowerPoint presentation or a Public Service Announcement video) that provides the key reasons why you believe your suggested next steps to advance women's rights would strengthen American democracy. Focus on the included texts and podcasts, issues raised in related readings and during the SAC, and your background knowledge on your stance.
Extension Task
Reflecting on the historical context of the Seneca Falls Convention, what other social and political movements might have influenced the development of the women's rights movement, and how did women's rights activists collaborate with or diverge from other reform efforts?

Or
Outline an advocacy campaign or legislative bill that you believe would be critical in supporting the future of the Women's Rights movement. Identify key stakeholders, respond to counterarguments, and highlight messaging reflecting what you hope to accomplish.