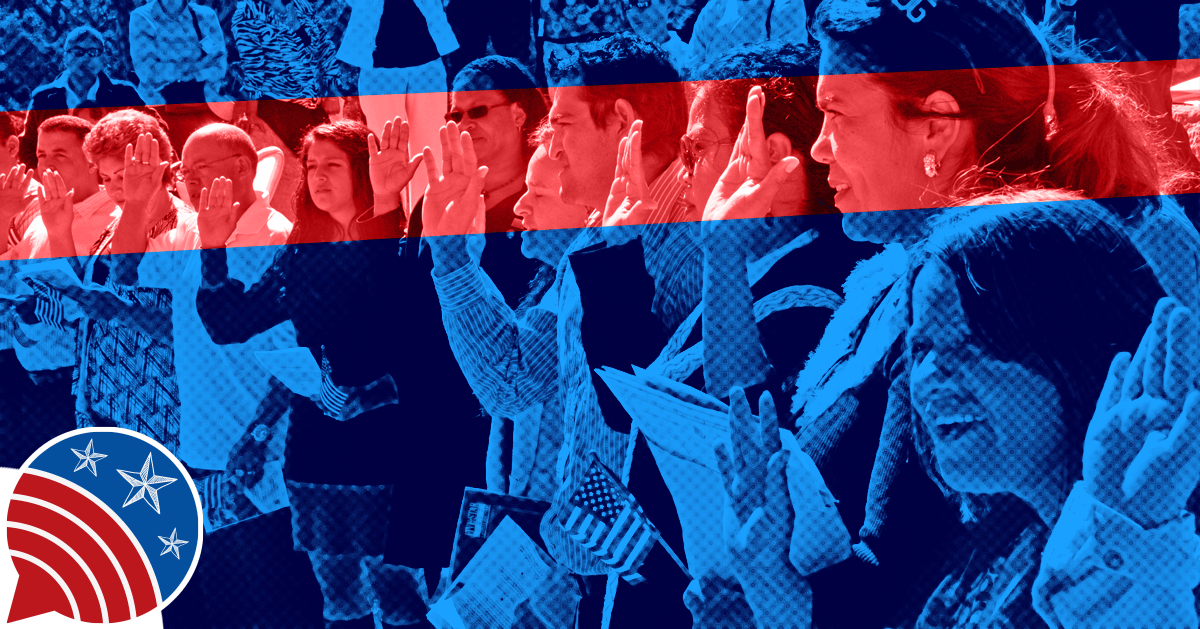 The concept of American citizenship has evolved since America's founding. Connected to the right to vote, the experience of citizenship has been different for many in America. Explore events, texts, and decisions such as the Chinese Exclusion Act of 1882 to consider the evolution of citizenship in America and its dichotomy of inclusion and exclusion. Prepare to engage in discourse on what makes an American citizen.
Begin by asking participants if they are familiar with the concept of citizenship. 
Ask participants to work with a partner to list examples of membership and what it means to be a member of something.

Ideas might include common requirements, obligations, privileges, and opportunities. 
List these on board or chart paper.
Instruct them to consider examples of membership on different scales (local, state, federal, private organizations, community, etc.)

Ask how membership is similar to citizenship. 
Have a brief discussion to explore their understanding and examples of citizenship in contemporary society. 
Based on their examples, ask participants if a non-citizen can exemplify citizenship in America. 
Introduce the Chinese Exclusion Act using, if needed, the brief explanation below:
The Chinese Exclusion Act was a significant piece of U.S. legislation passed in 1882, marking the first time a specific ethnic or national group was explicitly prohibited from immigrating to the United States. The law was aimed at Chinese laborers arriving in large numbers, particularly during and after the California Gold Rush and the construction of the Transcontinental Railroad. The act effectively halted Chinese immigration for ten years and declared Chinese immigrants ineligible for naturalization as U.S. citizens.
This law came about in response to economic fears and racial prejudices prevalent during the period. Many Americans on the West Coast felt that Chinese immigrants were taking jobs away from them by accepting lower wages, contributing to economic instability and tension. Moreover, there was a widespread racial bias, with stereotypes and misinformation about Chinese culture and people adding to the animosity and leading to discriminatory practices and policies.
The Chinese Exclusion Act was initially slated to last for a decade, but it was subsequently renewed and made more restrictive with the Geary Act in 1892, and it was later made permanent. These laws made it incredibly challenging for Chinese immigrants already in the U.S. to bring over family members and nearly impossible for new immigrants to arrive. The laws also significantly increased anti-Chinese sentiment and set a precedent for further restrictive and discriminatory immigration policies.
The Act was finally repealed in 1943 with the Magnuson Act when China became an important ally to the U.S. during World War II. However, the full and more equal loosening of immigration restrictions didn't occur until the Immigration and Nationality Act of 1965. The legacy of the Chinese Exclusion Act serves as a reminder of a regrettable period of legally sanctioned racial discrimination in the U.S. It continues to influence conversations about immigration and race relations today.
Note: Choose one or both of the discourse models below.
Civil Discourse Model #1
Paideia Seminar: A Paideia Seminar is a collaborative, thought-provoking dialogue about a text selection, facilitated with open-ended questions. The seminar's main purpose is to arrive at a fuller understanding of the textual ideas, values, and of ourselves and each other. The discussion over days 2-3 will be on the Chinese Exclusion Act, "The New Colossus," and the United States government's views on immigration at that time. Participants will make active connections between the ideas present in the document and the impact of these ideas on our lives today.
Civil Discourse Model #2
Structured Academic Controversy (SAC): In the structured academic controversy, participants are assigned a stance on a question and work to reach a consensus on a contentious issue. The strategy reinforces the idea that before people commit to a side, they should seek to understand the argument of the other side. The goal of a SAC is not to win; instead, SACs should give participants adequate time to present content knowledge and diverse perspectives as well as time for clarification questions, small group discussion, large group discussion, and consensus building. The predetermined format allows for structure and support for multiple viewpoints to be heard, understood, and validated while informing everyone's views on whether the Constitution supports a clear definition of citizenship.