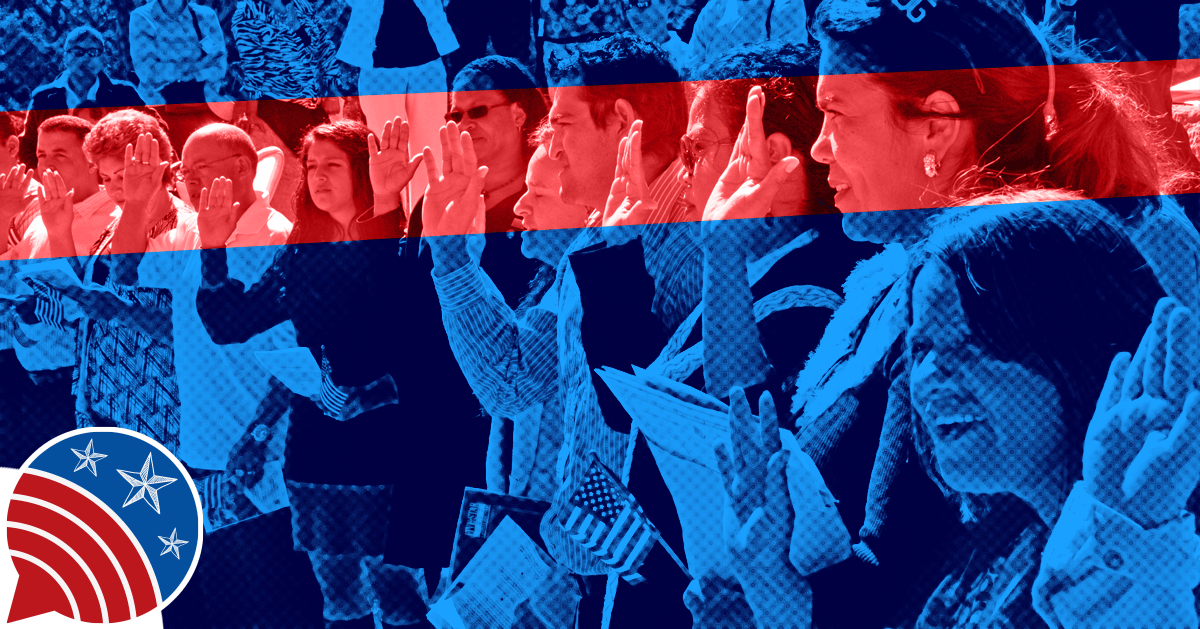 The concept of American citizenship has evolved since America's founding. Connected to the right to vote, the experience of citizenship has been different for many in America. Explore events, texts, and decisions such as the Chinese Exclusion Act of 1882 to consider the evolution of citizenship in America and its dichotomy of inclusion and exclusion. Prepare to engage in discourse on what makes an American citizen.
Rights of Citizenship: Citizenship, Part 4
Watch and listen to the 60-Second Civics video below. If you'd like, you can also read along using the script that appears below the quiz. Or you can turn on the video's subtitles and read while watching the video.
Take the Daily Civics Quiz. If you get the question wrong, watch the video again or read the script and try again.
Dr. Donna Phillips: Welcome to 60-Second Civics, the daily podcast of the Center for Civic Education. I am Donna Phillips. Today we continue our series on citizenship in America as part of our Civil Discourse: An American Legacy project. We are joined again by special guest Professor Henry L. Chambers Jr of University of Richmond School of Law. Welcome back, Professor Chambers.

Professor Henry L. Chambers Jr: Good to see you today, Donna.

Dr. Donna Phillips: Thanks. Professor Chambers, what types of rights are associated with citizenship?

Professor Henry L. Chambers Jr: That's a great question. Part of the notion of citizenship is that you're a member of society, which also means that there's some folks who are going to be excluded from society. So what are the kinds of rights that we expect that insiders in society to exercise? Well, one of them tends to be voting, but that's tricky. Today we think of voting as a citizenship, right?

But historically, it hasn't necessarily been citizenship. Right. So think, for example, of women who were always citizens of the United States but weren't always allowed to vote. By the same token, you had noncitizens who were allowed to vote for years. So in many ways, when we think of the rights that are sort of categorically citizenship rights, like voting, we think, are they really citizenship rights or are they rights that typically are given to citizens?

That's one. A second one is things like jury duty. The notion is that the jury is going to be the public's representative in the criminal justice system. So, not surprisingly, you think of those folks who have a real stake in society, the citizens of society, as being the folks who will serve on juries. So that's another one that would be considered a right or maybe in some respects, an obligation.

Trying to think about those things that are right that citizens need to do to engage in are the kinds of things that we're thinking about when we think about citizenship rights.

Dr. Donna Phillips: Thank you so much for joining us today, Professor Chambers. That is all for today's podcast. 60-Second Civics, where civic education only takes a minute.