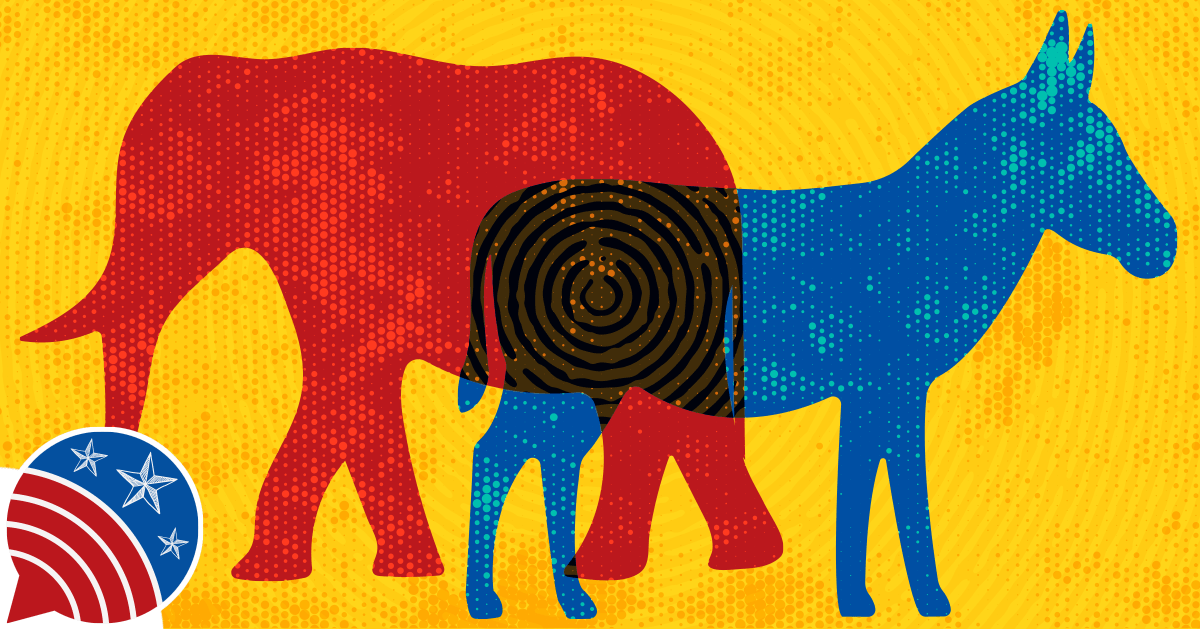 The Evolution of Political Parties
Have our political parties always been this contentious? What purposes do political parties serve? Our two party-system was present at the founding, but the evolution of political parties in America has not been linear. Explore the nuances within liberal and conservative factions. Prepare to engage in discourse about the benefit and harm political parties cause and what role the people have in them.
Functions of Political Parties: The Evolution of Political Parties in America, Part 1
Watch and listen to the 60-Second Civics video below. If you'd like, you can also read along using the script that appears below the quiz. Or you can turn on the video's subtitles and read while watching the video.
Take the Daily Civics Quiz. If you get the question wrong, watch the video again or read the script and try again.
Dr. Donna Phillips: Welcome to 60-Second Civics, the daily podcast of the Center for Civic Education. I'm Donna Phillips. Today we introduce our series on political parties as part of our Civil Discourse: An American Legacy project. We are joined by special guest Dr. Lester Brooks, American history professor emeritus from Anne Arundel Community College. Welcome, Dr. Brooks.

Dr. Lester Brooks:  Thank you for having me.

Dr. Donna Phillips: Sure thing. Dr. Brooks, what are the functions of political parties?

Dr. Lester Brooks: There are a number of political party functions. One being ideology. Meaning that each political party has a platform that is their beliefs, what they believe in, and they offer them their platform from their beliefs to the public. And we, the citizen, have options. Which of those belief systems are comfortable for us? Another function is monitor. They monitor each other.

They keep a close eye on each other. They also provide us with candidates. They engage in electioneering and they also serve as a uniting force because they exist in all 50 states. So there are these crucial functions that political parties provide for us that we can see from the beginning of the country up to today.

Dr. Donna Phillips: Wonderful. Thank you. Thank you so much for joining us. That is all for today's podcast. 60-Second Civics, where civic education only takes a minute.