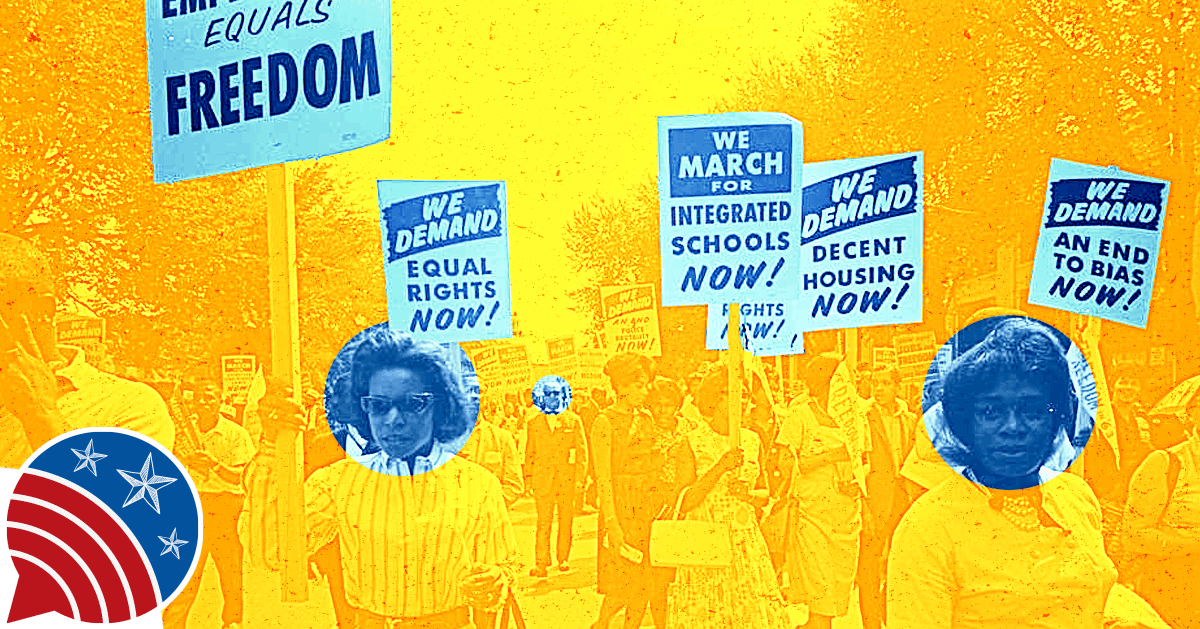 Since its founding, the Constitution has been used, challenged, and made more perfect. All of this has been done to secure civil rights for groups whose rights have not always been protected. Explore the history of civil rights in America from its founding to today. How did Reconstruction amendments, civil rights legislation, and court cases like Brown v. the Board of Education shape the evolution of American civil rights? What issues still remain today? Prepare to engage in discourse on our country's history with civil rights and what that means today and in the future.
Note: Choose one or both of the discourse models below.
Civil Discourse Model #1
Paideia Seminar: A Paideia Seminar is a collaborative, thought-provoking dialogue about a text selection, facilitated with open-ended questions. The seminar's main purpose is to arrive at a fuller understanding of the textual ideas, values, and of ourselves and each other. The discussion will be on the Supreme Court's Brown v. Board of Education decision. Participants will make active connections between the ideas present in the document and the impact of these ideas on our lives today.
Civil Discourse Model #2
Structured Academic Controversy (SAC): In the structured academic controversy, participants are assigned a stance on a question and work to reach a consensus on a contentious issue. The strategy reinforces the idea that before people commit to a side, they should seek to understand the argument of the other side. The goal of a SAC is not to win; rather, SACs should give participants adequate time to present content knowledge and diverse perspectives as well as time for clarification questions, small group discussion, large group discussion, and consensus building. The predetermined format allows for structure and support for multiple viewpoints to be heard, understood, and validated while informing everyone's views on how the Civil War amendments impacted the Jim Crow response to the end of slavery.