News from the Center for Civic Education
Support Civic Education as a Friend of We the People, Results from the We the People National Finals and Invitational, and More in This Month's Newsletter.
Are You a Friend of We the People?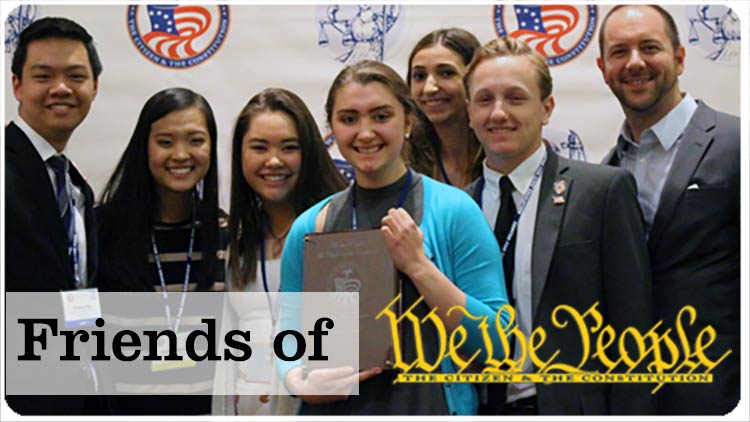 Show your pride in being a supporter of We the People. By signing up as a Friend of We the People, you will receive a newsletter and occasional requests for assistance with information on how to help us. For example, you might be asked to contact your member of Congress to solicit support for the funding of student participation in the We the People competition at state and national levels. You might also be asked by your We the People state coordinator to help in gaining state-level support for the program or to volunteer. Sign up.