| | | |
| --- | --- | --- |
| High School Institute | | |
Summer Insitute for High School Teachers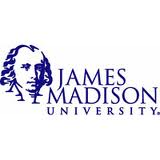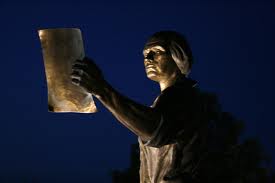 The summer institute is designed for high school teachers from throughout the United States and is funded by the Center for Civic Education and supported by James Madison University. Unfortunately, the Center will not be conducting this institute in 2012.


The lecture, discussions, teaching methods, and assessment strategies relate to the following topics:

• What Were the Founders' Basic Ideas About Government?

• What Shaped the Founders' Thinking About Government?

• What Happened at the Philadelphia Convention?

• How Was the Constitution Used to Establish Our Government?

• How Does the Constitution Protect Our Basic Rights?

• What Are the Responsibilities of Citizens?


The academic atmosphere of the institute is enhanced by the comfortable residence halls on the James Madison University campus in which participants will be housed. University facilities available to participants include the university research library, recreation center and computer facilities.



2010 Agenda

Past Presenters
John J. Patrick, Professor Emeritus of Education, Indiana University, Bloomington
Stephen L. Schechter, Professor of Political Science, Russell Sage College
Rick Hardy, Professor and Chair, Department of Political Science, Western Illinois University
Howard L. Luburt, Associate Professor of Political Science, James Madison University
Elizabeth Washington, Professor of Education, University of Florida



Participants will receive at no cost:
Round trip airfare to Dulles International Airport and transportation to and from James Madison University
Lodging and meals
A library of constitutional literature
A set of textbooks and other classroom materials
An opportunity to share ideas with high school teachers from across the country
A field trip to James Madison's Montpelier

Three hours of graduate credit are available through James Madison University for a fee.
For further information, contact
Robert Leming
, director of the We the People programs, Center for Civic Education.