| | | |
| --- | --- | --- |
| Professional Development Elementary School | | |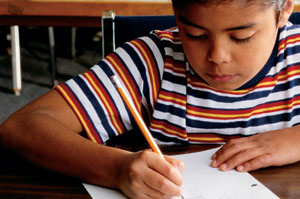 The We the People: The Citizen and the Constitution Initiative for High-Needs Students is a comprehensive effort designed to address the specific needs of those schools that serve high percentages of socioeconomically disadvantaged studnets and those experiencing attendance or truancy problems. The initiative provides free curricular materials, professional development services, and technical assistance to teachers.

In 2011, elementary school teachers from high-needs schools will be invited to participate in a summer institute at James Madison University. From July 6–13, the participants will gather to learn the We the People curriculum. For information on this training, please email Emilie Lochhead.


One-page description of the High Needs Initiative