News from the Center for Civic Education
Congressman Lee Hamilton to Appear in New Video Series, Ask John about the Constitution, 60-Second Civics Reaches 3,000 Episodes, and More in This Month's Newsletter.
Chuck Quigley Interviews Rep. Lee Hamilton for New Video Series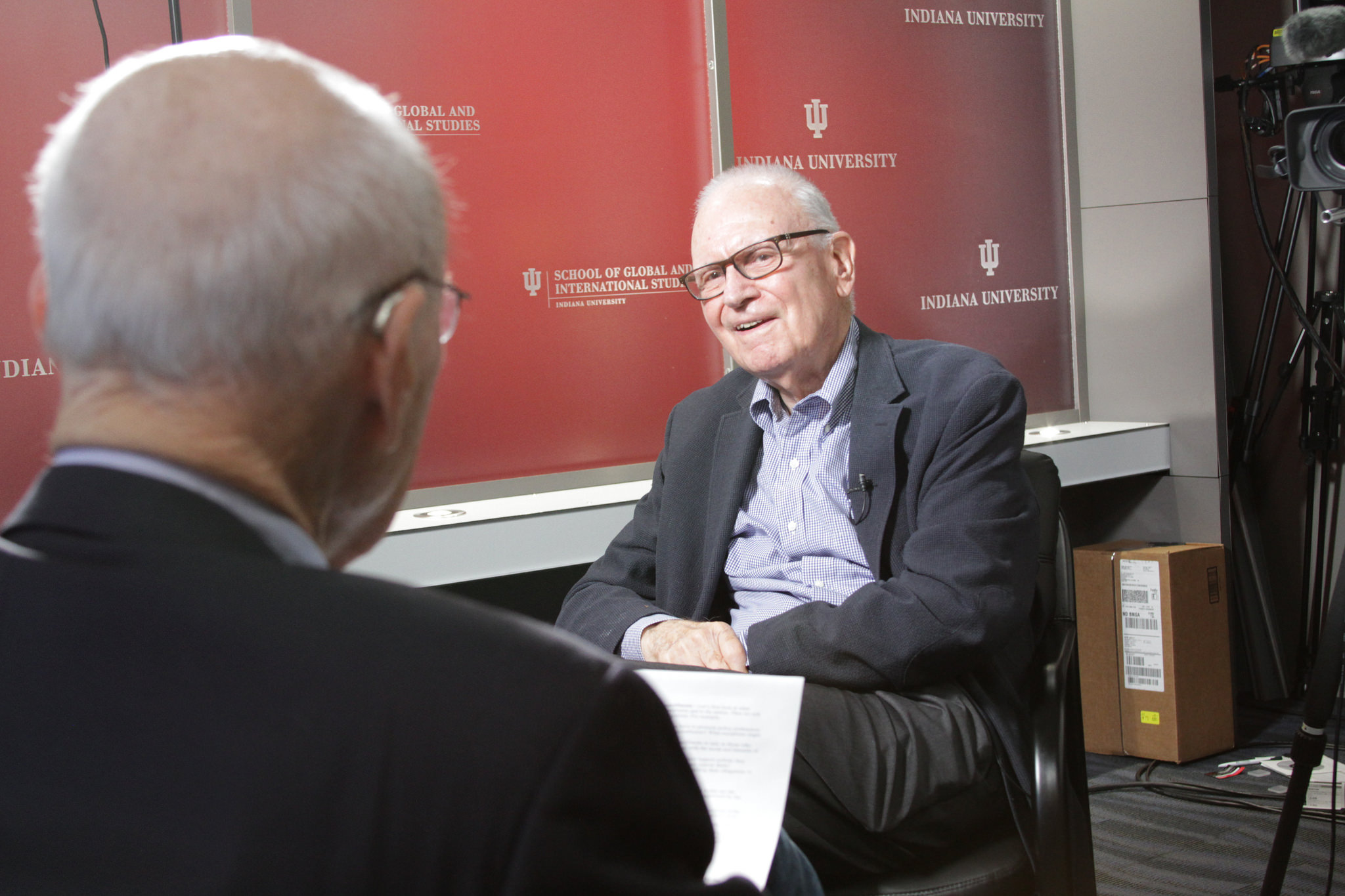 Center Executive Director Chuck Quigley sat down with former Congressman Lee Hamilton at Indiana University's School of Global and International Studies for a video interview about the strengths and weaknesses of the American political system. Hamilton is one of ten leading scholars and practitioners being interviewed for the upcoming Strengthening in Democracy in America video series.

Read more about the history of the Center's projects.