News from the Center for Civic Education
A new middle school We the People textbook is available, paper reveals a "civic empowerment gap," Congress recognizes the importance of civic education, and more in this month's newsletter.
New We the People Middle School Textbook Launched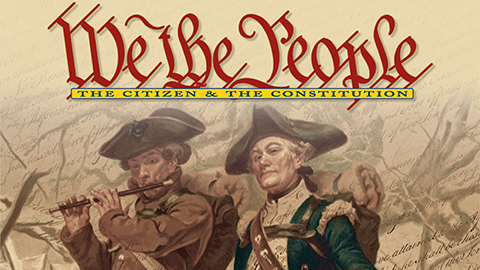 The Center is proud to announce that a third edition of the We the People: The Citizen & the Constitution Level 2 (middle school) textbook has been released. This newly revised edition features updated text, images, and exercises to ensure that the next generation of Americans has the intellectual tools they need to become informed and engaged citizens. An updated teacher's guide will be available in spring 2017.