The Center for Civic Education's education for democracy curricula are taught in 80 countries worldwide and in every U.S. state. More than 6 million students every year use the Center's curricula to learn the principles of democracy.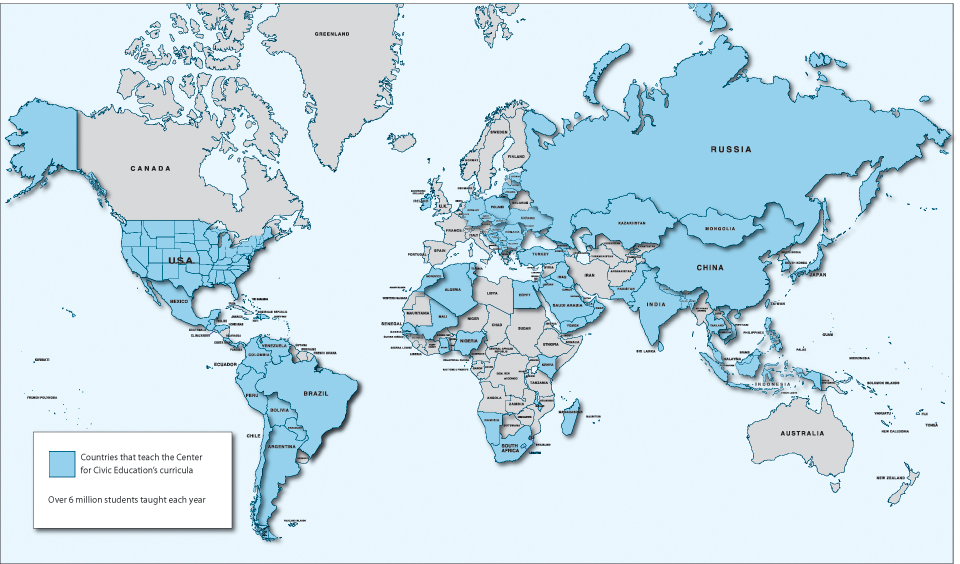 Learn More

Would you like to learn more about the Center? Check out our About page.

Mailing Address and Phone Numbers

5115 Douglas Fir Road, Suite J
Calabasas, CA 91302
Tel: 818-591-9321
Fax: 818-591-9330

cce@civiced.org

Below are links to specific contacts at the Center.