Sep 05, 2018 / E-news

In 1952, President Harry S. Truman signed a bill that moved I Am an American Day from the third Sunday in May to September 17 in order for the holiday to coincide with the signing of the U.S. Constitution in 1787. Congress renamed the holiday Citizenship Day, but in 2005, the holiday was renamed again to Constitution Day and Citizenship Day.
The purpose of Constitution Day and Citizenship Day is to commemorate the creation and signing of the supreme law of the land and to honor and celebrate the privileges and responsibilities of U.S. citizenship for both native-born and naturalized citizens. Federal law requires that all schools receiving federal funds hold an educational program for their students on September 17 of each year, and the Center for Civic Education makes it easy to celebrate!
Using the Center's tools and resources, students at all grade levels can learn about the Constitution in easy-to-understand ways. These resources include the tried-and-true Constitution day lesson plans, with lessons tailored for grades K–12; the 60-Second Civics podcast that offers quick, daily lessons on civics; and, the James Madison Legacy Project videos, now available on YouTube and Facebook, featuring lessons on the creation of Constitution and the ideas in it.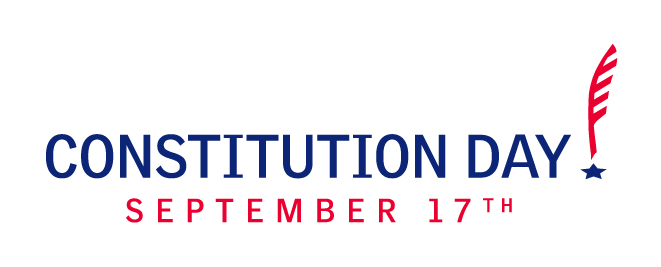 How are you celebrating Constitution Day this year? Share with us on Facebook, Twitter, and Instagram using #ConstitutionDay and #centerforciviceducation!